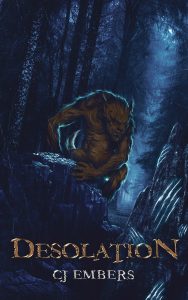 By the sword you shall be saved…
In a world where the weak get preyed upon, Keiran has been at the bottom of the chain ever since an accident at twelve years old left him crippled.
When a hiking trip goes horribly wrong, betrayal severs his trust in humanity, leaving him with newfound powers and a terrible darkness. With strength at his fingertips, Keiran is bent on wiping out the scum who shadowed his life.
But the power that flows through his veins comes at a cost, and Keiran begins to run out of time as he struggles against the beast within him.
* * *
Paperback and eBook
Pages: 283
Genre(s): Fantasy (Dark YA)
Audience: Older teens and up
Price: $12 USD (PB)* / $4 USD (EB)
* plus shipping

Free through Kindle Unlimited.