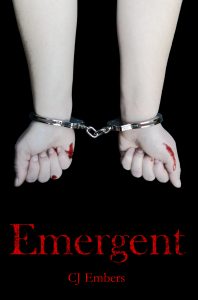 A dark past, a forbidden love, and a mysterious ability…
Echo's unsteady life as a foster kid shatters when she finds herself in the grasp of a slaver. The abuse she suffers at his hands is severe, causing the rift between reality and fantasy to weaken.
The horror causes something to awaken within her. When it grants her freedom, uncertainty continues to lurk in the shadows as she struggles to discern what's real.
As Echo's power grows stronger and revenge is within her reach, she begins to question whether humanity is all there is, or if there's something more out there…
* * *
Paperback and eBook
Pages: 319
Genre(s): Fantasy (Dark NA), crime, romance
Audience: Older teens and up
Prices: $10 USD (PB)* / $3 USD (EB)
* plus shipping

Free through Kindle Unlimited.