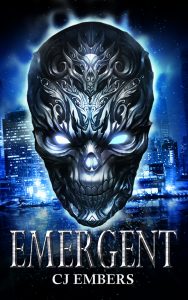 The woman I used to be was stolen from me.
But then I met them.
My saviours. My retribution. The ones who save me from myself.
Echo's unsteady life as a foster kid shatters when betrayal lands her in the grasp of a slaver. Unbeknownst to her, the severe abuse she suffers at his hands awakens something powerful within her, offering freedom while demanding a deadly price.
Instead of her escape leading to the police, Echo finds sanctuary with a group who lives outside the law. However, the trauma of her past has weakened the rift between reality and fantasy, plaguing Echo with vicious hallucinations.
Despite the uncertainty lurking in the shadows, she vows to destroy the ones who reduced her life to nothing more than a number. With the help of her strengthening power and newfound family, Echo fights to rebuild what was taken from her.
Yet their existence might just be an illusion of my broken mind…
* * *
Paperback and eBook
Pages: 319
Genre(s): Fantasy (Dark NA), crime, romance
Audience: Older teens and up
Prices: $10 USD (PB)* / $3 USD (EB)
* plus shipping

Free through Kindle Unlimited.