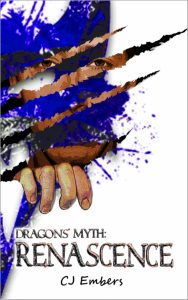 To the fire you must return…
The disastrous ending of the Outcast War has left Aura Summers devastated and losing hope. Trying everything in her power to reverse what happened, she is running out of options when she is given an ultimatum. If she chooses to go through with it, the consequences would be severe and possibly permanent.
Amidst the turmoil from that terrible night, an enemy from the past is rearing its head, threatening everything the dragons of Vermethus have fought so hard to preserve. To ensure the safety of her people and take back her home, Aura must make an unsteady alliance with an unlikely species.
* * *
Paperback and eBook
Pages: 376
Genre(s): Fantasy, romance, action
Audience: Teens and up
Price: $12 USD (PB)* / $3 USD (EB)
* plus shipping

Free through Kindle Unlimited.