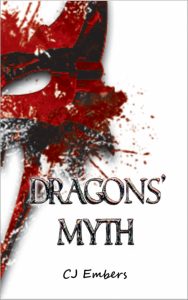 From the fire you were born…
When eighteen-year-old Aura Summers stumbles upon an old, leather-bound tome protected by magic, her curiosity demands she open it without thinking twice.
A deadly virus awakens from inside it, infecting her hometown of Karnyn, and this starts Aura on a path paved by fate which leads her to learn that Earth is not the only habitable planet in the universe, and not the one she is destined to save.
A different world is on the verge of collapse, ravaged for thousands of years by evil, betrayal, and death. Nature has withered away, leaving the planet barren and the inhabitants dying of starvation. In order to save this foreign world, Aura must realize what it means to be chosen.
* * *
Paperback and eBook (3rd Ed.)
Pages: 387
Genre(s): Fantasy, romance, action
Audience: Teens and up
Price: $12 USD (PB)* / $3 USD (EB)
* plus shipping

Free through Kindle Unlimited.