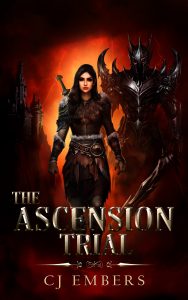 The patriarchy stole everything from me. My freedoms. My choice. My life…
Under the rule of the Tehji, a group of misogynistic rulers, a woman's life has been stripped to its core, leaving only two choices: contribute by bearing children, or be shunned.
When the time comes for Kena to choose, she opts for the most logical choice, resulting in a punishment worse than being shunned… but now with a powerful force on her side.
Too stubborn to accept the fate the Tehji have given her, Kena vows to do the only thing that will give her freedoms back— demolish the patriarchy and end the Tehji's reign.
* * *
Paperback and eBook
Pages: 303
Genre(s): Fantasy (NA)
Audience: Teens and up
Price: $12 USD (PB)* / $4 USD (EB)
* Plus shipping

Free through Kindle Unlimited.